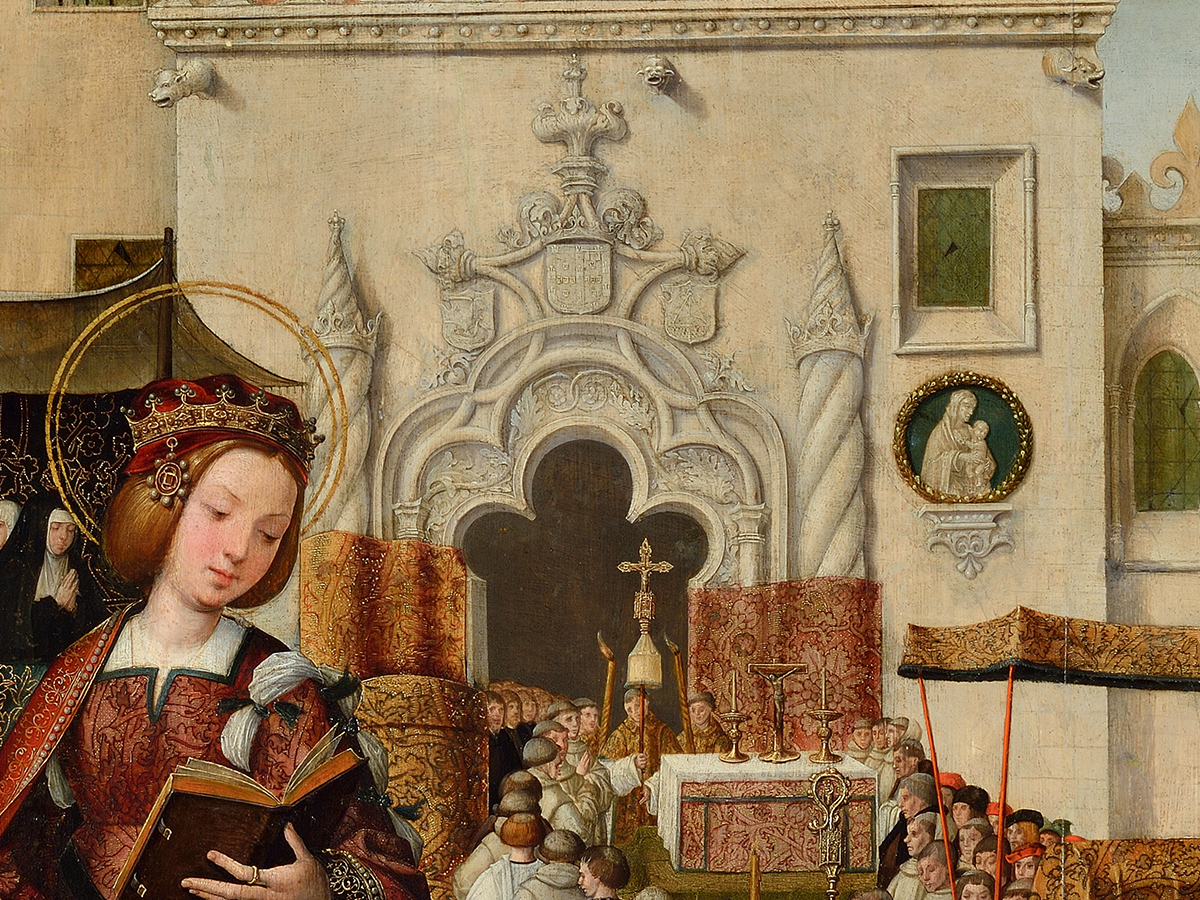 Monastery of Madre de Deus
Since 2019 IPTI has been developing a project related to the history of the Monastery of Madre de Deus. The main objective of this project is to develop interpretative models to validate the various hypotheses about the phases of history of the building from its foundation to the present. In this sense, it consists of extensive historical information (written and graphic) relevant to support the hypotheses of a sequence of configurations of the history of the space. Throughout the process we are documenting our hypothesis in physical models (3D printing) and virtual representations (HBIM). The project is currently focused on the initial period of the Monastery, founded by Queen D. Leonor de Lencastre (1509) which took a pre-existing palace and installed the cenobium within it.
To try to understand what remains of the primitive construction(s) in this primitive core, a virtual model of the current space is being carried out. From this material and using various historic sources (descriptions, paintings, architectural drawings and ancient cartography) the work will proceed to the reconstitution of the spaces of the primitive church (now the D. Manuel Room and the Low Choir) and the pre-existing palace (Arab Room and Small Cloister). Some of the artistic elements that were in this place will also be placed whenever possible when it is possible to define their position from the sources of the time.
In addition to the founding phase of the 16th century, the project will expand to the three other major periods of the building. The 17th century – with the consecration of the new church (1624) from the expansion works begun with D. João III. The19th century – with the adaptation of the Monastery to the Maria Pia Asylum, from the project of the architect José Maria Nepomuceno. The 20th century – with the works on the occasion of the exhibition of the fiftieth anniversary of the birth of Queen D. Leonor (1950), the creation of the National Tile Museum as a dependency of the Museum of Ancient Art (1965) and its autonomy as a National Museum (1980).
With this material we hope to create narratives not only aimed at the adult audience, but also to children, exemplifying the juxtaposition of constructive blocks of history as a defining element of the space visited through scale, articulation, organization and chronology.
Acknowledgements to:
The Social Sciences and Humanities Research Council of Canada (SSHRC)
New Paradigm / New Tools
Instituto Superior Técnico – University of Lisbon
Carleton Immersive Media Studio
National Tile Museum