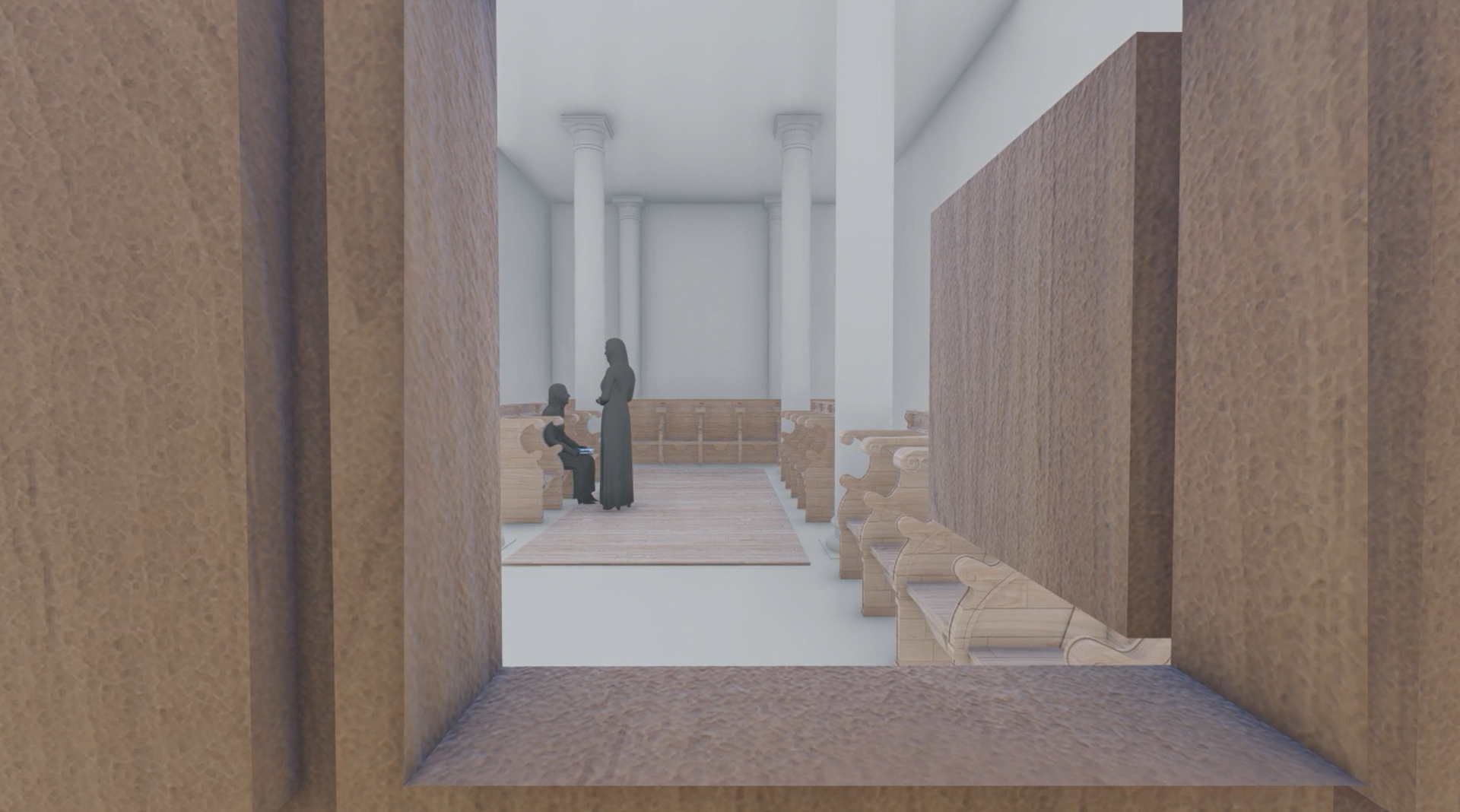 The Search for the Primitive Monastery of Madre de Deus
Thesis by: Leonor Antunes
In this dissertation, the Monastery of Madre de Deus, founded by Queen Leonor in 1509, was explored through a multidisciplinary approach. The research involved a thorough analysis of historical documents, including the work "Notícia da Fundação do Convento da Madre de Deus das Religiosas Descalças da Primeira Regra de Sta. Clara", to understand the life of the Poor Clares and the architecture of the monastery. Using 3D modelling tools, a representative digital model of the 16th century was created, combining concrete data and immaterial elements.
The methodology adopted included careful summarisation of information, analysis of historical texts, development of the 3D digital model and validation by experts from different fields. Validation of the model by the experts showed that more than 50% of the final model was within expectations. However, some specific areas generated doubts and differing opinions among the experts. The final model of the monastery's reconstruction captured centuries of history, spirituality and the experience of the enclosed nuns.
Ultimately, this dissertation hasn't only revealed part of the architectural evolution of the Monastery, but has also shed light on the daily life and spirituality of the Poor Clares. The resulting 3D digital model is not only a visual representation, but also a complex synthesis of historical, architectural and cultural data. As well as filling a gap in the understanding of the early monastery, this study establishes a basis for future architectural and historical research, highlighting the potential of digital technologies in the preservation and exploitation of cultural heritage.
Visualization of the final model.
Acknowledgements to:
Dr. Alexandre Pais
Dr. Ana Paula Figueiredo
Dr. Nuno Senos
António Santos (Global Geosystems)
Andreia Sousa (Global Geosystems)